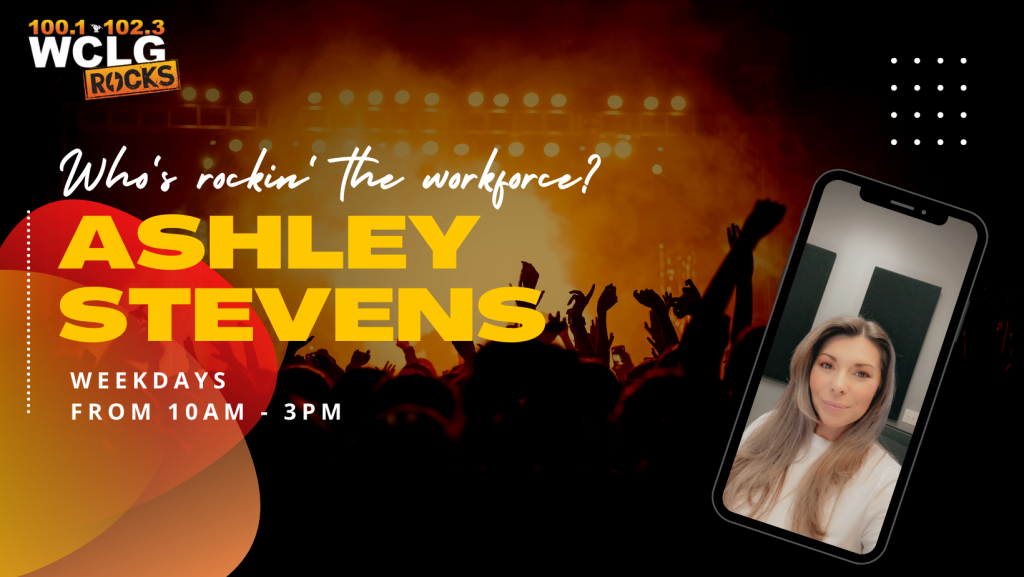 Weekdays 10AM -3PM:
SPECIALS:
GTLO – Get the Led Out: 7 Leddin' @ 11
Liquid Lunch @12 NOON
Sound Off at 1PM!
5 QUESTIONS WITH ASHLEY
Where are you from originally?
Born and raised in North Central Dub V, but I can't tell you where, because it isn't on a map…I'm from a place without a name…wait, is that a country song?
What was the best concert you ever went to?
Tool in Pittsburgh when they were touring around Lateralus, the stage theatrics were amaze balls!
Name your most memorable experience as a DJ.
The first time someone asked me for my autograph…obviously no one told him I'm not that cool.
What artist(s) have influenced you the most when you were young?
Maynard James Keenan has always been an influence, because he is brilliant! I love intelligent people!
At what point in your life did you know that you wanted to be a DJ?
When I was about 7 years old I figured out how to record radio on cassette tape (remember those?) and I would turn down the DJ and use my little mic to put my voice in place of the DJ. I have been hooked ever since!
CONTACT: ashley.stevens@ajgradio.com