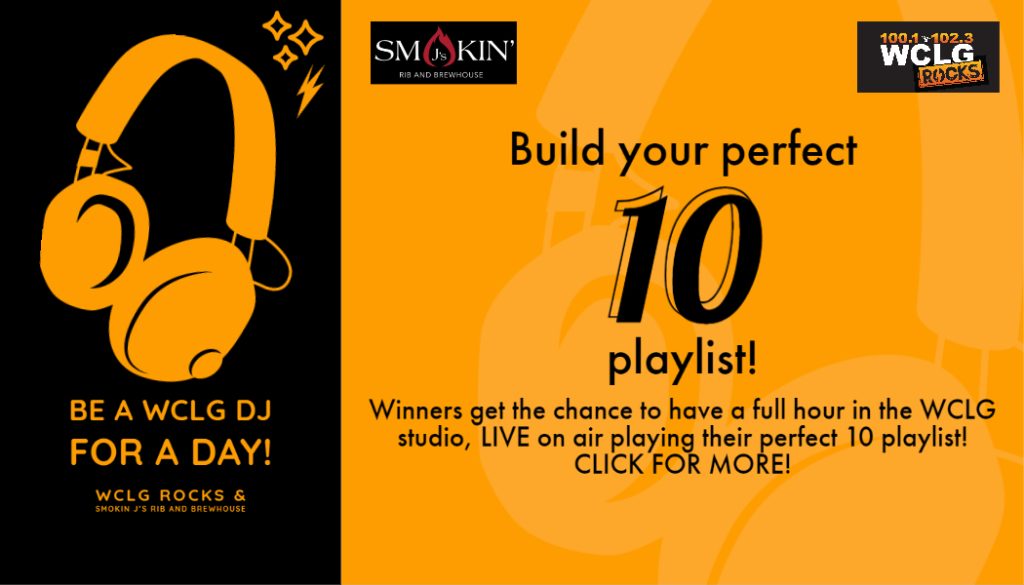 BY POPULAR DEMAND!
DJ for a day has been EXTENDED to include EIGHT more additional openings/dates! The deadlines are now open for these dates:
12/1, 12/7, 12/8, 12/14, 12/15, 12/21, and 12/22
THANK YOU FOR ROCKIN' OUT WITH US!
RULES:
No COVID+ persons may enter the contest/ have COVID or have been around someone with COVID when being selected for this contest.
ONLY ONE ENTRY ALLOWED. Please do not repeat your entry or you will NOT be considered or selected to win this contest.
If selected, please understand that scheduling times with DJs are up to change. Also know that songs may have to change without notice.
Your photo may be taken for the station's social media and website, if you wish to not have this happen please let us know beforehand.
Available times for winners can be Wednesday afternoons from 3-4 PM with Chris Chaos, or Thursday mornings from 7-8 AM with Maynard! Studio availabilities will be discussed with the winners.
Entry does not guarantee participation. WCLG will have a pre-screening process, please make sure your phone number is accurate.